Stave off the chill this autumn season with our newly updated Carvery dishes perfect for warming you up and putting pep in your step. 
Raised in Australia on a grass-fed diet, this cut of antibiotic-free beef is cooked sous-vide for 10 hours then roasted with a crust of exotic spices until perfectly tender and medium-rare. For extra flourish, we've plated the roast beef on a puree of purple potato with a side of miso-roasted cauliflower and a zesty sprinkling of picked celery and arugula gremolata.
With an irresistible crunchy crust and seasoned meat that's meltingly tender, our herb-stuffed porchetta brings out the best of our antibiotic-free pork pasture raised in the UK. In celebration of autumn, we set the thick cut of roasted pork belly on a creamy carrot cashew sauce garnished with roasted root vegetables.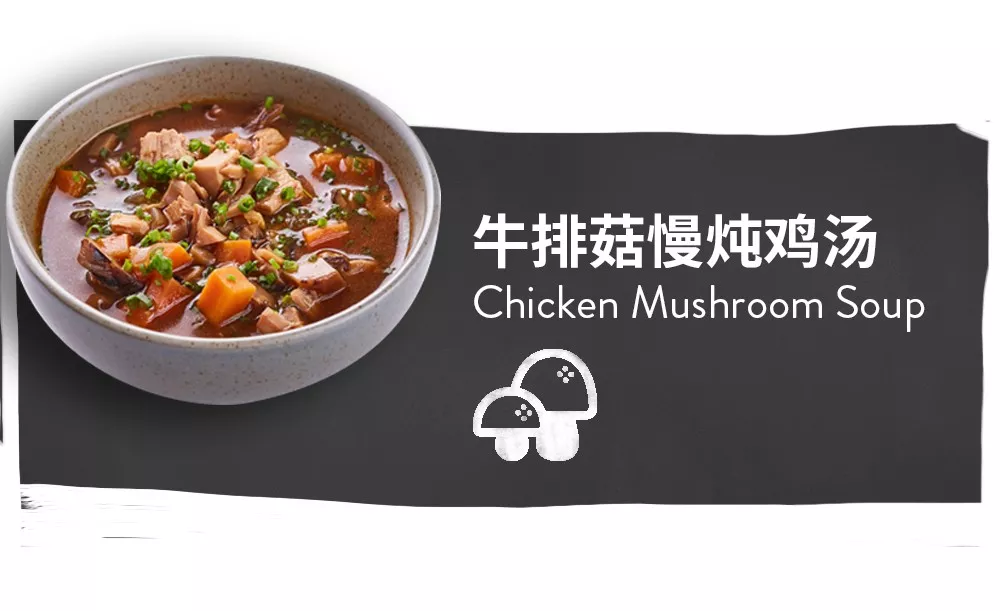 We're bringing back a seasonal favorite—our soul-satisfying Chicken Mushroom Soup inspired by traditional Chinese home cooking. Made with oven-roasted chicken, this soup gets its special umami twist from the Portobello mushrooms—first marinated, then grilled for a meaty and juicy flavor comparable to beef. Vegetables and spices, like tomatoes and ginger, add depth.