Nothing tastes better than a comforting hot drink on a cool, crisp day. Hunter Gatherer is bringing back our top cold-weather brews made with Real Food ingredients to warm you up and boost your mood and health.
Chai Latte
Creamy, warming, and comforting, our Chai Latte hits all the high notes of a cozy fall drink with a health twist—it's low fat and dairy-free. Made with non-GMO soymilk and only natural ingredients (you'll never find artificial syrups in our drinks!), our Chai Latte features an exotic blend of spices from sweet cinnamon to fragrant cardamom to spicy peppercorns and fresh ginger for a natural anti-inflammatory boost.
*If you want to add a jolt just try our Dirty Chai Latte, which adds a shot of espresso.

HG Food Designer, Giselle Dennis

Wanna know how to make your own Chai latte
with our special recipe?
Get those simple ingredients ready first!
Honey Ginger Booster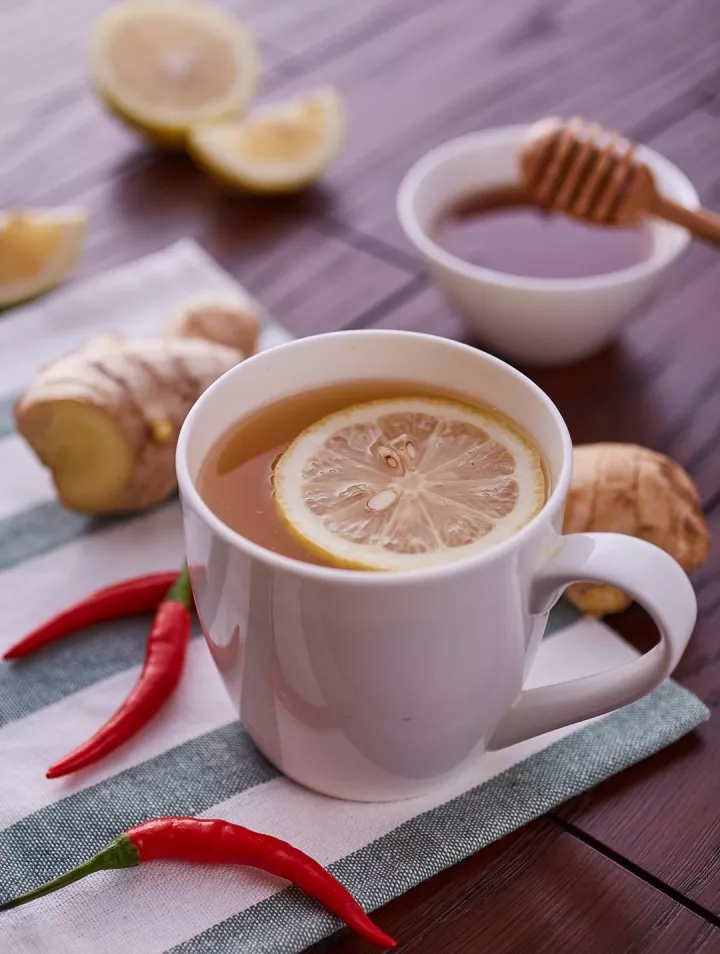 Like its name implies, Honey Ginger Booster is perfect for boosting the immune system and staving off the cold. This sweet and spicy brew is made with fresh ginger, Longana honey, squeeze of lemon, and a dash of cayenne pepper that's full of the powerful antioxidant, beta-carotene.
Let us know what you think about our new drinks—we'd love to know!